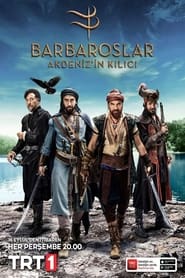 Barbaros Episode 1 English Subtitles
Barbaros Episode 1 English Subtitles on KayiFamilyTV, Watch for free, Barbaros Season 1 Episode 1 Youtube
The sons of Yakup Ağa, the Conqueror of Lesvos, İshak, Oruç, Hızır and İlyas were separated after the death of their father. Oruç and İlyas sailed to the seas despite the opposition of the İshak Aghas.
İshak is very happy that Hızır is in his hometown of Lesbos, but Hızır also has in mind the great and holy "secret" that he pursued with the bookstore Master Süleyman. However, they are not the only seekers of this sacred secret. Pietro, who can do any evil for this cause, does not sit idly by.
Baba Oruç and İlyas are attacked on the ship they are guarding. After this attack, Oruç and İlyas make a new enemy: Antuan!
Before Baba Oruç and İlyas return to Alexandria, bad news hits the inn of Unita, founded by Venetian sea merchants, like a bombshell. Anthony; He is a fierce enemy with no moral value. Although Isabel, the daughter of Sylvio, who is in charge of Unita's Alexandria, is worried about Baba Oruç and İlyas, it has now happened.
While Despina, the wife of Baba Oruç, is waiting for new excitements, the enemy Antuan will attack from an unexpected place and shoot his brothers from their homes.
Will Khidr be successful by taking the trust on the secret path?
Will he be able to get rid of the fasting plot together with his brother İlyas?
Barbaros Episode 1 English Subtitles Watch Free on KayiFamilyTV, Barbaros Episode 1 English Subtitles.
The drama is about the rise of four brothers coming out of Lesvos, facing dangers, and becoming the conquerors of the seas; It will tell the adventure of Sipahi Yakup Ağa's four sons, İshak, Oruç, Hızır, and İlyas, to turn into Barbaros brothers.