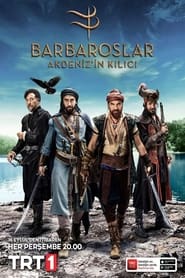 Barbaros Episode 14 English Subtitles
Barbaros Episode 14 English Subtitles on KayiFamilyTV, Watch for free, Barbaros Season 1 Episode 14 Youtube
Oruç Reis, who inflicted a great defeat on Pietro and the Rhodes Knights, managed to deliver the gold looted by Unita to the oppressed Abyssinians. Meanwhile, Oruç Reis, whose ship was confiscated on the grounds that he was carrying coyote balls, had to return to Alexandria to prevent Karabay, and İlyas and his levents, who remained with the Abyssinians, were ambushed. Will Ilyas, who is hit hard by Antuan, die? Learning that his brother İlyas was ambushed, will Oruç be able to save him from the clutches of death? Who will want to stop fasting and how?
Unable to prevent Oruç's rise in the Islamic world as an Ottoman shadow, what will Karabay do to erase him from his lands? How will Firuze prevent Hüma, who is planning to establish her workshop in Alexandria, from gaining strength in trade?
Hizir and Meryem, who embarked on the solution journey of the secret book to open the doors of the Mediterranean, managed to reach Lesbos by overcoming the traps set for them. In the light of Piri Reis, while they were investigating the shipyard to be established in Lesbos for the conquest of Kalymnos, they were caught in the grip of Gladyus and the Rhodes Knights who came to take Meryem. Will Meryem be able to survive the attack that grew with the arrival of Isaac and the janissaries? Or will Pietro finally be able to capture Meryem, whom he suspects is his brother?
Having learned that her brother was in the hands of Şahbaz, Isabel, worried that he would be killed, agreed to work at the inn and parted ways with Oruç. How will Oruç, who thinks Isabel is threatened, reveal the dirty tricks of Şahbaz, who works for Unita, and how will he make him pay?
Barbaros Episode 14 English Subtitles Watch Free on KayiFamilyTV, Barbaros Episode 14 English Subtitles.