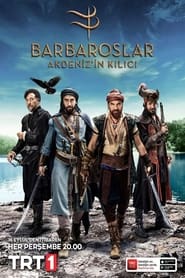 Barbaros Episode 16 English Subtitles
Barbaros Episode 16 English Subtitles on KayiFamilyTV, Watch for free, Barbaros Season 1 Episode 16 Youtube
Pietro, who was waiting for the Venetian Leonardo Barbarigo to be brought to make an agreement with the Christian union, suffered a great destruction with the entrance of Oruç Reis to the castle. How will Baba Oruç disrupt the plans of Pietro and the Christian Union, who aim to seize all the islands in the Mediterranean where the Turks rule, with this move, and how will he prevent the cannons turned against Lesbos? Khidr learned that Meryem helped them escape from the cellar from Antuan and Leonardo they had captured. Will Meryem, who attempts to kidnap Leonardo with the fear that her brother Pietro will be killed, will tell Hızır the real truth? What will Khidr do against this betrayal of Meryem?
Reaching the Unita documents in the inn with the information she received from Şahin, Isabel discovered the place where her brother was likely to be held and sent a message to Oruç to help her. What will Isabel do, who is left alone with Oruç's absence and surrounded by masked men? Who will save him? Hüma had succeeded in bringing ahis from the Ottoman Empire for the workshop she was going to establish in Alexandria. What will Karabay and Firuze do in the face of the gradual rise of the Ottoman Empire?
Shahbaz took the Derya Beys, who were uncomfortable with the strengthening of the Barbaros brothers in the Mediterranean, and asked them to declare the limit on Oruç, but Piri Reis, who raided the inn, gave them a great intimidation with his sword. How will the Shahbaz and Derya Beys avenge this?
Barbaros Episode 16 English Subtitles Watch Free on KayiFamilyTV, Barbaros Episode 16 English Subtitles.