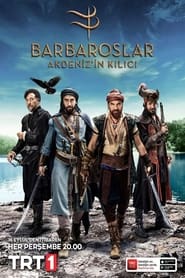 Barbaros Episode 19 English Subtitles
Karabay was executed by hanging in Barbaros Episode 19 English Subtitles on KayiFamilyTV because he had allied himself with the adversary and betrayed the Islamic world. Oruc Reis was not allowed to enter Alexandria because he had committed the crime of murdering the delegates of the Christian Union. On the other side, Olyas and the Levents were able to pull off a miraculous rescue just in time to spare Hüma and Esma from being delivered to Pietro. What are the next steps for Oruc Reis and his family? What kind of punishment does Oruc Reis have to pay for murdering Karabay? When confronted with Karabay's dead body, Firuze will plot her vengeance in some fashion in Barbaros Episode 19 English Subtitles on KayiFamilyTV .
After Isabel discovered that her brother Martin was being held captive by Shahbaz in hidden cellars, she collaborated with Oruc in an effort to free her sibling. How successful will Oruc and Isabel be in rescuing Martin? What steps would Shahbaz take to stop them if he is serious about his goal?
Barbaros Episode 19 English Subtitles on KayiFamilyTV
Pietro had poisoned Meryem's mind, and she was sure that Khidr was responsible for the deaths of her family. When Khidr arrived to help her, Meryem stabbed him in the back. Will Khidr be able to escape this suffocating hold that has been placed on the castle? Will Meryem be able to clear herself of the poison and escape from the castle in time?
Will Piri Reis be successful in rescuing the Ottoman spies being held captive and abused by Admiral Salvator in the dungeons of the castle? What measures will Pietro take to thwart Oruc and Hzr Reis, who are methodically arranging the pieces necessary to take control of Kalymnos?
Barbaros Episode 19 English Subtitles Watch Free on KayiFamilyTV