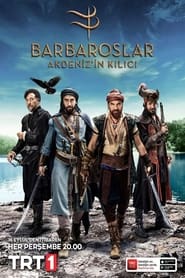 Barbaros Episode 2 English Subtitles
Barbaros Episode 2 English Subtitles on KayiFamilyTV, Watch for free, Barbaros Season 1 Episode 2 Youtube
With Zeynep, whose life is in danger because of him, Hızır embarks on a very difficult journey to get rid of Pietro's men and to deliver the trust he has on him to Master Süleyman. Pietro, who learned the situation, mobilized all the means to find ways to reach both the trust and Hızır. Meanwhile, although Hızır and Zeynep think that they are separated to never meet again, fate will bring them together again.
Oruç and İlyas are very surprised when they learn who is at the head of the trap set for them. They will again find themselves in a conflict.
Watching the murder of his family in front of his eyes, Isaac is taken prisoner by the Pirate Anthony. During the heavy tortures he was subjected to, Isaac utters his brothers' names as if begging for help. Antuan, whose sole aim is to avenge his brother by killing Oruç, patiently waits for Oruç to come to save his landlord.
Who set the trap for Oruç and İlyas?
Will Isaac be able to escape from Anthony's grasp?
Will Hızır be able to deliver the entrusted to Master Süleyman?
Barbaros Episode 2 English Subtitles Watch Free on KayiFamilyTV, Barbaros Episode 2 English Subtitles.