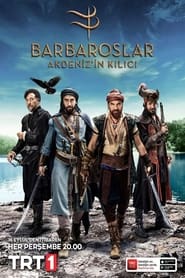 Barbaros Episode 22 English Subtitles
Barbaros Episode 22 English Subtitles on KayiFamilyTV, Watch for free, Barbaros Season 1 Episode 22 Youtube
Oruç Reis, who managed to seize Gabriel's fleet by catching up with the attack on Levitha Island at the last moment, did not surrender the navy despite all the warnings of Messiah Pasha. Oruç Reis and Antuan, who agreed to go to the meeting to be held in Gallipoli to make their defense against the Ottomans, were taken prisoner by Gabriel and his men when they boarded the ship. What will happen to Oruç and Antuan, whom Gabriel said he would make a slave? How will Şahbaz, who has captured Oruç with his plan, take advantage of the gap in Kelemez? What will Isabel do after Oruç's disappearance, eagerly awaiting the realization of their marriage? Hizir, Piri Reis and the levents, who took action in the open sea to relocate the Venetian fleets, were stranded under the arrows of Pablo and his men. Khidr, Who will save Piri Reis and his levents from this ring of fire? How will Hızır go to save Oruç and Antuan?
The relationship between İlyas and Oruç, who resented being dismissed from his position in Kelemez, was on the verge of falling apart. How will Messiah Pasha, who tries to provoke İlyas against Oruç Reis at every opportunity, attract İlyas to himself? How will Firuze, who came to Kelemez with the privilege of Messiah Pasha, take her revenge on Hüma and her family? Personally, I was very impressed by Hızır who saved his life. What will be the attitude of Meryem in this situation?
Barbaros Episode 22 English Subtitles Watch Free on KayiFamilyTV, Barbaros Episode 22 English Subtitles.