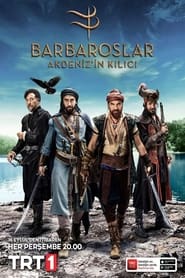 Barbaros Episode 3 English Subtitles
Barbaros Episode 3 English Subtitles on KayiFamilyTV, Watch for free, Barbaros Season 1 Episode 3 Youtube
Isaac, who buried his enemies in the deep and dark waters of the sea; Despite all the insistence of Baba Oruç and İlyas , he chooses to return to his home, Midilli. But the effect of the incident he lived is still on him and a big confrontation awaits him in Lesbos.
While Pietro is searching everywhere for the blacksmith he is after, he thinks that he is getting closer to the secret step by step. She will not neglect to take advantage of every opportunity she gets to reach the secret.
Khidr and those who follow the secret enter into very difficult struggles to find answers to new questions.
Will Khidr find the answers to the questions and defeat his ancient enemies?
Will Pietro find the answer to the secret he thinks is approaching?
Will Isabel be able to oppose her own father, Silvio, for Baba Oruç ?
Barbaros Episode 3 English Subtitles Watch Free on KayiFamilyTV, Barbaros Episode 3 English Subtitles.