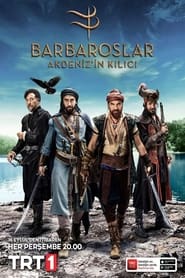 Barbaros Episode 4 English Subtitles
Barbaros Episode 4 English Subtitles on KayiFamilyTV, Watch for free, Barbaros Season 1 Episode 4 Youtube
By order of Pietro, Radko, following the book containing great secrets, made a landing in Lesbos, where Solomon lived, and raided Isaac's house by tracking them down. Will Hızır and İshak, who suddenly find Radko in front of them, be able to get rid of this pressure?
Oruç, who managed to save the engineer Abu Muhammed, whom the Papacy was after, from Tekgöz Theo, was then in for a bad surprise. The ship he bought from Isabel was captured by Şahin, and Abu Muhammed, whom he saved, was also taken prisoner. How will fasting react to this event that will slander its name? What will be the attitude of his father Kılıç Bey to this betrayal of Şahin?
Sylvio entered into a dirty alliance with Cafer in order to weaken Oruç, whose star was shining in the Mediterranean. What kind of path will Cafer follow to deal another blow to Oruç, burning with greed for money and power?
On the other hand, Sylvio, who is trying to end Oruç with Pietro's order, will first try to get his daughter Isabel away from him. What will be the attitude of Isabel, who will be caught between her own father and Oruç? What kind of way will Baba Oruç follow in the face of injustice done to him?
Yorgo, whose hands were covered in the blood of Isaac's family, left Lesbos and took refuge in Alexandria with his daughter. Who will come to the aid of Yorgo, who knows that Isaac wants to take revenge on him? Will Despina hide from Oruç that her father, Yorgo, is hiding in Alexandria?
Barbaros Episode 4 English Subtitles Watch Free on KayiFamilyTV, Barbaros Episode 4 English Subtitles.