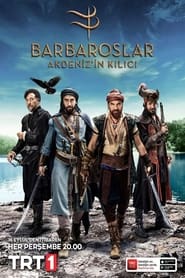 Barbaros Episode 6 English Subtitles
Barbaros Episode 6 English Subtitles on KayiFamilyTV, Watch for free, Barbaros Season 1 Episode 6 Youtube
While Baba Oruç and his crew were saving the persecuted villagers and sailing again, they were attacked by Antuan, who returned to the seas under the name Black Pirate. Will Baba Oruç and the levents be able to survive this attack?
On the other hand, Hızır and Niko caught Eshter , but also fell into Radko 's trap. Will Hızır and Niko be able to survive this attack? Will Radko be able to get Eshter out of Alexandria ? Will Sylvio, who raids the orphanage where his daughter is hiding, with his men, will make irreversible decisions after Isabel discloses the raid on Baba Oruç's house and is openly threatened by Radko? Isaac '
How far will Sylvio take the situation?
Will Pietro, who manages his puppets behind the curtain, be able to take that big step to get closer to his final goal by both capturing Eshter and eliminating Baba Oruç?
In addition to all this, how will Baba Oruç's trap echo in the streets of Alexandria?
How will Despina, who is jealous of Oruç and Isabel, take an attitude towards Isabel , whom she will hold responsible for these events that happened to Baba Oruç ?
Barbaros Episode 6 English Subtitles Watch Free on KayiFamilyTV, Barbaros Episode 6 English Subtitles.