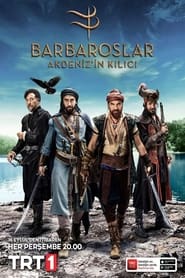 Barbaros Episode 9 English Subtitles
Barbaros Episode 9 English Subtitles on KayiFamilyTV, Watch for free, Barbaros Season 1 Episode 9 Youtube
Pietro, the commander of Kalymnos, who took action on the orders of the Pope, set out to take Abu Muhammad and the secret book to Rome. Pietro, who set out with a very crowded military navy, came face to face with Baba Oruç and his levents on the island of Kerpe, and the collision was inevitable.
Baba Oruç and the levents, who were insufficient in number, prevented Pietro from going to Rome with the book and Ebu Muhammed, with the support of Burak Reis, and saved both the secret book and Ebu Muhammed from Pietro. What kind of surprise awaits Oruç and Hızır, who arrive in Alexandria ,
which will be the scene of great changes , with their victory? Who will be the person who will bring a new order and push the braves to a great extent?
How will Oruç and Hızır, who were victorious with the direct help of the Ottomans, be greeted by the Mamluk commanders?
In addition, Despina, who learned that Yorgo was killed by Isaac, accused Isabel of telling her father's location and fell from the stairs in the struggle between them. What is the great disaster that will befall Despina ?
Isaac had avenged his family by killing Yorgo, but will he be aware of the dangers that await him?
In addition to all these, will the obstacles between Hızır and the secret be removed, who recaptured the book? Unita, which continues its relentless struggle to dominate the whole
Mediterranean ,What will be the new move of the Muslims against the Muslims?
How will Isabel, who is fighting to save her brother, help Oruç, who is in a common struggle against Unita?
Barbaros Episode 9 English Subtitles Watch Free on KayiFamilyTV, Barbaros Episode 9 English Subtitles.