https://www.youtube.com/watch?v=1nS6XKd_NXw&t=20s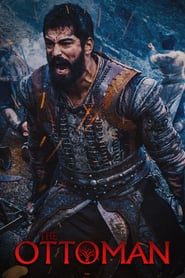 Kurulus Osman Episode 3 English Subtitles
Kurulus Osman Episode 3 English Subtitles Watch Free on KayiFamilyTV, Kurulus Osman Episode 3 English Subtitles.
Sofia is looking for her stolen holy relics. She had sent a group of men to follow Osman thinking he knew where they were.  Her attempt to follow him failed and her men were caught by Osman and all are killed but one, Teokles.
Teokles is tortured by Osman to tell him who sent them after him. Teokles finally gives him the name of Sofia.   Osman keeps Teokles hidden away and tied to a tree and under strict guard by Boran.  Osman is unaware that the holy relics were stolen the night of Tekfur's death and has no idea why Sofia had him followed.  What he does know is that the murder of Aybars and Lord Tekfur are all connected and Teokles knows who the murderer is.
Inside the Kayi tribal village, Boran is watched closely by Batur Bey. (Batur Bey is Dundar Bey's son.) Boran has entered his village to collect medicine so he can dress his captive's wounds.  He is followed out of camp by Batur Bey and follows Boran and finds the hidden Teokles.  He releases him.  (At this time we do not know where he takes Teokles.)
In Kurulus Osman Episode 3 English Subtitles, Master Yannis and Sofia have gathered together in the hope of tracking down the holy relics.  Kalanos is told that Master Yannis is a Monk who belongs to a large religious sect called Rum. This sect is sworn to protect the holy relics and all the castle guards at Kuluchaiser Castle belong to the Rum sect.  He goes on to tell Kalanos that there are many other Castles under the control of the same sect and he wants him to join them.  Kalanos agrees.
Meanwhile, Osman finds out from his father's old spiritual friend Sheik Edebali that the holy relics originally belonged to the Ahis tribe of which he is the leader.  He goes on to tell him that they did not steal the treasures from Sofia but merely took back what has always been theirs.    Sheik  Edebali tells Osman that the goal of the Rum Sect is to get rid of the Turks from their land.
Osman now understands why Sofia had him followed and the reason why she killed Lord Tekfur.  Her goal was to rule the castle. Sheik Edebali warns Osman neither the Ahis tribe nor Sofia will stop fighting.  The treasure rightfully belongs to the Turkish people and he will not give it over to the Infidels.   Both Edebali and Osman bond together sharing the same dream of a future Turkish country.
Meanwhile, Osman has joined Bala Hatun in the Bazaar and admires her knowledge of textiles and leather.  His eyes take in her form and he gazes at her beautiful face.  She is truly a fine woman who upholds Turkish traditions.  He likes what he sees and his heart is warmed by her appearance.
A message is received that Bala Hatun's horse is sick.  Bala and Osman hurry to the stables.
Bala watches as Osman examines her horse. She can see that he has much respect for horses and her horse trusts his firm but gentle hands.    Osman asks Bala to allow him to take her horse back to the Kayi village where he can bring it back to health.   He tells her that he does not want to see another tear on her beautiful face.
Inside the tribal council tent,  Dundar Bey has gathered with all the tribal leaders to discuss the imminent warlike action Sofia and Kalanos have placed on the tribe.
In Kurulus Osman Episode 3 English Subtitles, Dundar Bey is against war and Gunduz believes they should wait until Osman returns before making a decision.
It is not long before the drums peel at the gates of the village alerting all that Osman has entered the village.  He dismounts and enters the council tent taking his place before Dundar Bey.   Osman delivers a powerful speech whereby he calls not for a war of swords,  which he believes they would never win,  but rather a war of trade.   This way every Turk can play a personal part in the war.    Osman calls for all the leaders to vote for war and victory.
All leaders vote to support Osman but Dundar Bey who is the head of the tribe does not want to make a decision until Ertugrul returns home.  Dundar Bey reminds the leaders that the final decision rests with him, not Osman. Osman obeys Dundar Bey and agrees to wait until his father returns and a decision is made.
Master Yannis has found out that the treasures have been taken to the Ahis Village.  He prepares to travel to the village.  His main goal is to retrieve a wooden sword from the treasures. The sword remains in the hands of Sheik Ebedali.   He enlists the help of Prince Salvadore from Catalonia who has a reputation for ruthlessness.
Aygul feels jealousy that Osman has met a girl that takes his interest. She wishes it was her. Osman is taking care of her horse and she can see that he has a passionate interest in her.   On the other hand, Bala who is creative paints a beautiful scene of lovers on her pottery and dreams of her strong Turkish hero.
In Kurulus Osman Episode 3 English Subtitles, Boran brings the news to Osman that his captive has escaped after somebody cut his ropes.  This news enrages Osman.   He believes he has a traitor in their camp.   Osman is furious that anyone could take a captive of his out of his grasp and swears to make an example for all to see when he finds the culprit.
Meanwhile, Batur Bey enters Dundar Beys tent with the news that he has found Osman's captive.  Dundar Bey along with Gunduz and Batur Bey make the decision not to tell Osman that they have  Teokles but rather they keep the information to themselves hoping for a peaceful outcome with the Rums.    After much discussion, they decide to go behind Osman's back and give Teokles back to Sofia in the hope to maintain peace.
The monk Tursun is visited by Samsa.  Osman has sent him to seek the monk's help in finding Teokles within the Castle walls.    It is not long before they see Teokles being escorted into the castle by Dundar Bey, Gunduz, and Batur Bey.   Samsa is surprised to see that Teokles was in the possession of their own tribal leaders and they did not consider that they have betrayed Osman.
Dundar Bey delivers Teokles to Sofia and tells her that she has charged Osman with murder and it is a false accusation.  In trying to keep the peace he offers her a Court hearing judged in an ancient way by Rums and tribal Kais.
In Kurulus Osman Episode 3 English Subtitles, Osman on the other hand knows nothing of what has transpired. He has left the tribal village and is heading for the Ahis Village to return Bala's horse.  Her horse has responded very well and is healthy once more.
Master Yannis has also made his way into the Ahis Village Bazaar.  He is guided to the stall owned by Sheik Edebali and his daughter.
Osman becomes involved in a chase to catch a thief. He chases a thief through the streets of Ahis Village and catches him in front of Bala's pottery stall.   In front of everyone cuts off his hand as punishment.   Osman is praised by the villagers and Bala for his bravery and moral standing.  The Village can see that Osman is much like his father with the courage of a lion.
Osman's feelings toward Bala are becoming stronger and this does not go unseen by Master Yannis.    In the side street, Prince Salvador and Nevemettin (the Bazaar security officer and Rum Sect member)  watch as their spiritual master uses his persuasive ways to acquire Bala's beautiful handmade plate.     Osman is not fooled by Master Yannis and he tells Bala that he does not trust him.
In Kurulus Osman Episode 3 English Subtitles, Master Yannis later tells Prince Salvador and Nevemettin that he wants them to kidnap Edebali's daughter so they can find out where the treasures are hidden.  If Osman comes after her they are to kill him.
Bala is most happy to be reunited with her horse following its absence.  Osman has cared for his horse as if it was his own.  Osman remembers when he first saw tears in her eyes over her sick horse and he made a promise to himself that day that whoever brings tears to her eyes will be his enemy.  (Little does he know that a plan is already underway to make her cry.)  He takes his leave from Bala and promises to see her again.
Teokles is surprised in the streets of the Castle by Samsa the alp who was sent by Osman to visit the Tursun the monk.  Samsa takes revenge for Osman and drives a knife into the heart of Teokles and in doing so gives him Osman's personal regards.
A messenger is sent to Osman inviting him to visit Alisar Bey from a neighboring tribe.   Alisar Bey is an old friend of Osman's and they drink sherbet together.  He tells Osman that he knows he did not kill Tekfur and will stand by him.   Osman demands that the Court be held on Turkish soil.  Osman tells him that he spoke with Tekfur before his death and he believes the killers of both Lord Tekfur and Aybars could be Sofia and Commander Kalanos.
In Kurulus Osman Episode 3 English Subtitles, Deep within the forest a group of Prince Salvador's Catalonian men gathers awaiting orders from their master.   They are a fierce-looking gang and resemble Vikings on the plunder.  They receive their orders and make ready to take action.
At Osman's camp outside the Castle, his alp Samsa brings him the news that Teokles is dead and that he saw Dundar Bey, Gunduz, and Batur Bey leading him into the castle gates even though they knew that he was Osman prisoner and that he could give them the name of Aybars and Tekfur's killer.
Osman can't believe what he hears.  Batur Bey was the one who released Teokles.  He sees how his Uncle and his brother had betrayed him and remembers his words. "I will make the guilty pay for going against his orders."    He judges them in his mind as guilty of betrayal.  Osman mounts his horse and gallops towards the Kayi Village.
At the Ahi Village, Bala and Gonca prepare their goods for sale in the Bazaar.  The girls have been doing a little detective work of their own and know that Osman has no wife or lover.  Bala has the beginnings of love piercing her heart whenever she thinks of her brave Turkish man.
Meanwhile, Prince Salvador's Catalonian men enter the Ahis Bazaar.  They are specifically looking for Bala.  To lure her out of the central bazaar she is told that her horse is in danger.  She leaves the bazaar and runs right into Salvador's men.   Prince Salvador can see her beauty but Bala is courageous and spits in his face.  His revulsion at her action moves him to raise his hand and strike her across the face.  She is rendered unconscious and placed in the back of a wooden cart.
In Kurulus Osman Episode 3 English Subtitles, The rest of Salvador's men move through the village not leaving a soul alive.  The men run past Gonca who they believe is already dead but before she loses consciousness she sees Bala being bundled into the back of a horse and cart and led outside the village.
Back at the Kais Village, the drums begin to beat as thundering Osman gallops his horse through the gates of his home.   At the steps of the Council tent, he runs into Batur Bey,  without a word of explanation he draws his knife and thrusts its deep into Batur Bey's heart.
In Kurulus Osman Episode 3 English Subtitles, Osman addresses the tribe and tells them if anyone betrays him and becomes a traitor then he will not show them any pity.
Watch More Episodes
Episode Title: Kurulus Osman Episode 3 English Subtitles
Air Date: 2019-12-04
Year: 2019