https://www.youtube.com/watch?v=2JJa4LXtv5s&t=20s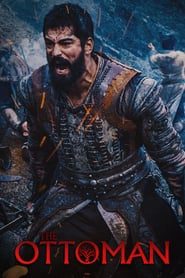 Kurulus Osman Episode 86 English Subtitles
Kurulus Osman Episode 86 English Subtitles Watch Free on KayiFamilyTV.
Will Osman Bey be able to keep his Obasi in unity?
What will be the fate of Geyhatu?
Seljuk Sultan Mesud came to Kayı Obasi unexpectedly. What will Sultan Mesud decide about Osman Bey, who he thinks has attempted to assassinate him? What will be the fate of Geyhatu, whose execution Osman Bey postponed?
In Kurulus Osman Episode 86 English Subtitles, Who is the dark force that awakens sleeper cells?
Now the cards are being dealt again in the edge lands… The dark cells that have been sleeping for many years are starting to wake up. The only purpose of the power coming from this darkness will be to disrupt the union established by Osman Bey. Who is this dark force? Will he be able to reach his goal? Is the explosion in Söğüt the work of dark cells? Will the explosion in Söğüt be the beginning of the end? Where will Barkın, one of the new residents of Kayı Obası, be in these dirty games? Who does Cornelia work for, who has served the Mari for years?
For any technical issues please email farmanalichanna@gmail.com or comment below.
Donate towards translation | Click Here To Donate
Follow us on Instagram l KayiFamilyTV.PK
Snapchat l KayiFamilyTV.PK
Subscribe to our YouTube Channel for Exclusive Videos l OsmanOnline
Don't forget to share with friends and family.
---
Throughout the day we keep updating the video links, if a video isn't showing clear cookies, clear cache, and try a different browser.
Episode Title: Kurulus Osman Episode 86 English Subtitles
Air Date: 2022-02-16
Year: 2022