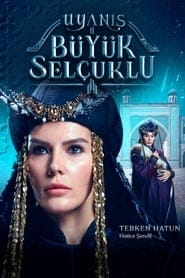 Yanis Buyuk Selcuklu Episode 13 English
Yanis Buyuk Selcuklu Episode 13 English Subtitles on KayiFamilyTV, Watch for free, Yanis Buyuk SelcukluSeason 1 Episode 13 Youtube
Arslantaş, who was confused by the arrangement set up by Sabbah, inflicted a fatal wound on Nizamülmülk and was surrounded by the Batunis. Will the Sencers be able to get out of there? What will be the fate of Nizamülmülk?
On the other hand, there was a great explosion in Shelemzar. Many critical places will receive irreparable damage, including the warehouse where Melikşah holds the steel in Shelemzar. Who is the merchant who will come and put him in an even more difficult situation because they will take İlteber, whose reputation has been shaken by Melikşah? What does he want from İlteber in return for what he will receive and if he gets it, what will put İlteber in a difficult situation?
On the other hand, Melikşah sends an ultimatum to Konstantiniyye for Andreas, whom he realizes to be involved in the big explosion in Shelemzar. He asks the Byzantine emperor to punish Andreas with death so that the peace between them can continue. What action will Andreas, who is on the verge of death, attempt to get out of this situation he is in?
In addition to all these, Gevher had summoned Turna to the palace, using her pregnancy as an excuse. When he arrived, he had examined Seferiye Hatun and revealed which lamp was the thing that made her sick. However, Elçin and Gevher will not be able to reveal this situation without Nizamülmülk. Worried that his scheme will be exposed, what kind of trap will Terken push Turna, whom he holds responsible for this situation?
Yanis Buyuk Selcuklu Episode 13 English Subtitles Watch Free on KayiFamilyTV, Yanis Buyuk Selcuklu Episode 13 English Subtitles.
Episode Title: Yanis Buyuk Selcuklu Episode 13 English Subtitles
Air Date: 2020-12-21
Year: 2020