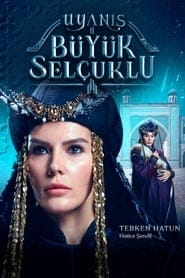 Yanis Buyuk Selcuklu Episode 32 English
Yanis Buyuk Selcuklu Episode 32 English Subtitles on KayiFamilyTV, Watch for free, Yanis Buyuk SelcukluSeason 1 Episode 32 Youtube
In line with the separate but purposeful wishes of Tacülmülk, Terken and Sabbah; He succeeded in poisoning the soldiers who took action to besiege Shelemzar. When Sencer and Tapar came in front of Shelemzar, the poisoned soldiers in the army were unable to fight. However, Sencer still took a heroic stance and managed to enter Shelemzar with Tapar and a handful of men.
On the other hand, Melikşah learned that Sencer and Tapar were fighting a heroic struggle between a handful of men and Shelemzar. Will Melikşah save Sencer and Tapar from their predicament? Or will Sencer and Tapar win the war with their own skills?
Will Sencer be able to save Selemzar from Sabbah and Tekiş, as well as capture Faysal and avenge Aydoğdu, Ayaz and İlteber? Will he be able to catch Tekiş and end the turmoil within the dynasty? Will Sabbah, the most skilful enemy of the Seljuks, reach his bitter end in Shelemzar?
In addition to all this, Terken will learn that Sencer continues the siege of Shelemzar despite his soldiers being poisoned, and that the melik he is trying to discredit is not willing to give up. As a result of what she learned, her birth will start early and she will give birth to her son Mahmud. Considering the possibility of becoming the heir, how will it give Terken an advantage if she gives birth to the son she has wanted for years?
Finally; What dangers await the Seljuk State, which entered a new phase with the birth of Mahmud?
Yanis Buyuk Selcuklu Episode 32 English Subtitles Watch Free on KayiFamilyTV, Yanis Buyuk Selcuklu Episode 32 English Subtitles.
Episode Title: Yanis Buyuk Selcuklu Episode 32 English Subtitles
Air Date: 2021-05-10
Year: 2021