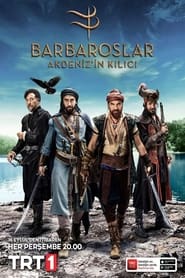 Barbaros Episode 17 English Subtitles
Barbaros Episode 17 English Subtitles on KayiFamilyTV, Watch for free, Barbaros Season 1 Episode 17 Youtube
Oruç Reis, who struggled to lift the siege of Lesbos, told Konrad that he would release Leonardo Barbarigo in exchange for bringing Pietro. But Pietro, who escaped capture at the last moment, attacked Oruç and his levents and put them all to the sword. What will İlyas do now, who cannot find Baba Oruç among the cremated corpses and is shaken by a deep pain? Will they be able to find Oruç dead or alive? How will his enemies harm his family in the absence of Oruç?
Hızır and Piri Reis raided the ship where Karabay was meeting with the representatives of the Christian union and told Karabay to lift the siege on the mansion, otherwise they would kill the representatives. Knowing that he will get into big trouble with this murder to be committed in Alexandria, what will Karabay do now? What will Isabel do when she receives the news of her death, who parted ways with fasting? Will he learn that it was Shahbaz who attacked Oruç? How will Shahbaz take advantage of the absence of his enemy, Oruç?
Khidr, who saw Meryem leaving the mansion where she was held captive, commissioned Niko to follow her. Will Meryem, who is waiting to meet her brother Pietro in the forest, will be caught by Niko? Will Hızır, whose suspicions about Meryem grow, learn that he is Pietro's brother? Will Pietro be able to take his brother Meryem to Kalymnos?
Barbaros Episode 17 English Subtitles Watch Free on KayiFamilyTV, Barbaros Episode 17 English Subtitles.