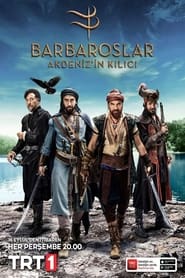 Barbaros Episode 7 English Subtitles
Barbaros Episode 7 English Subtitles on KayiFamilyTV, Watch for free, Barbaros Season 1 Episode 7 Youtube
The inability to hear from Baba Oruç spread rapidly in Alexandria. Upon the news, Kılıç Bey supported Hızır Reis and Niko in finding Baba Oruç and his levents; Şahin Bey and his crew had set sail to find a trace of Baba fasting and his levents in the seas.
Baba Oruç and his levents repulsed the traps set for them, but were eventually caught on the desolate rocks by the ruthless warriors sent by Pietro and arrows were drawn on them. How will Baba Oruç and the levents get out of this clamp?
Hızır Reis saw the bottleneck in which Baba Oruç fell from afar and wanted to take action to help. However, Şahin Bey was a hindrance. Will Hızır Reis be able to reach the aid of Oruç Ağa by passing Şahin Bey's obstacle?
Despina, who learned that Oruç disappeared while fighting for life and death in the seas, blames Isabel. According to Despina, Isabel was jealous of their marriage and tried every way to take Oruç from her, but when she failed, she tried Oruç's life. Despina, who had invaded the inn by filling her own mind in this way, raised her hand to Isabel. What will this conflict, which has reached its final stage, between Isabel and Despina lead to?
Will Baba Oruç be able to escape from where he is stuck and decipher who the traps set for him belong to? Will Cafer be able to reveal the Şahin and Sylvio triangle?
Barbaros Episode 7 English Subtitles Watch Free on KayiFamilyTV, Barbaros Episode 7 English Subtitles.