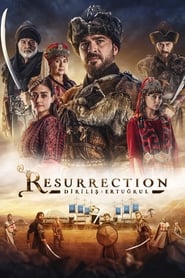 Resurrection Ertugrul Episode 74 English
Resurrection Dirilis Ertugrul Episode 74 English Subtitles on KayiFamilyTV, Watch for free, Resurrection Dirilis ErtugrulSeason 3 Episode 74 Youtube
Ertuğrul Bey and his alps, who survived all kinds of games, reversed the set trap and finally managed to survive the castle by rescuing Tekfur's daughter, established a friendly relationship with Tekfur. But Vasilius, who wants to spoil this game with his treacherous ambitions, will not be idle. His current plan is to have Tekfur killed in Ertuğrul's inn, leaving Ertuğrul in a difficult situation and starting a war between the Turks and Byzantium. Will Vasilius succeed in this plan?
Sadettin Dog, who is interested in Aslıhan, asked Candar Bey for Aslıhan with the support of Ural. What will Mr. Candar say to this offer? Will Aslıhan, who has promised absolute obedience to her father in the previous episodes, will have a positive approach to marriage with Saadettin Dog? What will be the attitude of Aliyar in this matter?
Aybüke, who had killed Toktamış Bey with Çolpan before, was interrogated by Kutluca, and when this dangerous situation was reflected on Çolpan, Çolpan immediately took action and killed Aybüke without mercy. How will Kutluca behave, who is disturbed by the dirty work he sees in the Rye Obas day by day? Will he be able to learn that this death is a murder? How will he behave if he finds out?
Resurrection Dirilis Ertugrul Episode 74 English Subtitles Free Watch Free on KayiFamilyTV, Resurrection Dirilis Ertugrul Episode 74 English Subtitles Free.
Episode Title: Resurrection Ertugrul Episode 74
Air Date: 2017-01-25
Year: 2017